Hearing Care Services
Total Hearing Care has a complete list of hearing care and hearing aid services. There are options to choose from for new or old patients, with the benefit of an in-home visit for specific services.
Hearing Tests
Hearing Testing and Evaluations
Choosing the right hearing aid starts with a clear understanding of your unique hearing loss needs. Our advanced testing procedures accurately identify whether or not you have hearing loss and measure the type and severity.
The first visit includes an interview that goes over personal medical history, and current problems with hearing. Light testing with an audiometer will round out the interview process by getting detailed audio information. With the results of both the interview and tests, an will talk more about the next steps required to improve hearing health.
More on Your First Visit
Various testing methods beyond the initial audiometer will find out what level of hearing loss the patient suffers from. Some of the most efficient methods are air conduction, bone conduction and speech tests. Identifying the root of hearing loss is essential to treating it correctly.
More on Hearing Tests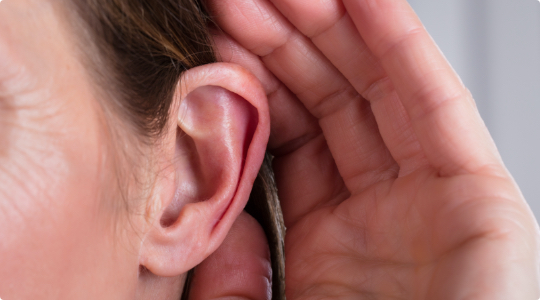 Online Hearing Test
Think You Might Have Hearing Loss?
Take our free, 5-minute online test to get a better understanding of your hearing health. It can determine if a professional screening is right for you.
Our Process
Finding the Perfect Match.
Hearing loss looks different for everyone, and as a result, there are a number of hearing aid varieties on the market. Through careful evaluations and custom fittings, we'll help you find the best device for your hearing loss needs.
Hearing Aid Services
We Service Your Devices
From hearing aid screening, selection and fittings, to ongoing maintenance and repairs – we offer a wide range of services to keep your hearing aids performing their best.
The hearing aids that are selected by the patient need to be programmed and custom fitted. A hearing aid specialist will provide key information about the use of the new hearing aids, along with any helpful information about its settings. Some of the things talked about during the fitting are future appointments, cleaning and care, accessories and further fine tuning (if needed).
More on Hearing Aid Fitting
When a device breaks, an included warranty ensures that patients are covered for the worst. All hearing aids provided come with warranties of varying length and specifications. A specialist will go over those details and what insurance will cover. Total Hearing Care is also available to make house calls for some repairs, depending on the extent of the damage.
More on Hearing Aid Repair
Our follow-up care includes a 30 day trial period, free lifetime cleanings and adjustments as well as unlimited office visits regarding your hearing aids.
More on Follow-Up Care